Technology
Basics
Cloud based and easy to use dashboards, especially built for your business.
Fully customizable for your specific requirements if needed.
The most comprehensive platform in the industry, combining all the solutions in one reporting overview.
Fully integrated solutions from Loss Prevention to in store experience tracking.
Possible to use your already existing in-store technology instead of placing new. The Visit® store sensors are fully adaptable with your current devices with open interface.
Visit® OTOS Technology
Visit® OTOS is our all-in-one IoT device integrating demography recognition, engagement and WiFi tracking. It's also possible to carry out Heat map analyses of specific locations if wanted.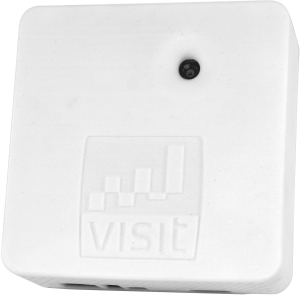 Visit Intelligence is FLIR's Brickstream Global Partner
The Brickstream line of sensors provides highly accurate, anonymous information about how people move into, around, and out of physical places. These smart devices are installed overhead inside retail stores, malls, banks, stadiums, transportation terminals and other brick-and-mortar locations to measure people's behaviors within the space.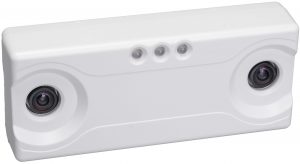 Brickstream product overview
Proven and trusted sensors with industry-leading tracking and counting technology.
Beyond accuracy
See how Brickstream sensors deliver deeper and more meaningful accuracy for your counting and tracking needs.
3D stereo vision technology
FLIR's constant innovation in sensor hardware and software results in industry leading accuracy.
Brickstream manufacturing quality
Each Brickstream sensor goes through stringent quality control testing and validation in our state-of-the-art manufacturing facility.
Our Implementation Solutions in a Nutshell
Visitor traffic and patterns
People counting
People flow monitoring

busiest hours
visitor routes
visitor times
cross shopping
bypasser traffic
dwell times
loyalty
unique visitors
new visitors

Drive through car counting
How many shoppers dwell more than 15 minutes during the busiest time of the day?
Maximize business revenue potential.
Improvements to product placement increases conversion rate typically by 2-4%.
Visitor profiling and engagement
Demographic profiling (anonymous)
Engagement

promotion displays
zones
floors

Heat maps

hot and cold spots
visitor routes
How does my in-store marketing engage different age groups and gender?
Increase your marketing revenue.
Better window advertisement increases visitor amount usually 1-5%.
Social Media and online marketing analytics
Comparison to visitor amounts
Marketing effectiveness
Loyalty
Which social media campaigns increase the number of new visitors?
Optimize marketing effectiveness and visibility.
Better-targeted social media marketing can increase footfall 1-3%.
Data integration
Your own data feed

marketing expenses
staff information
POS
loss prevention
ERP
etc.

External data
What is the weather impact on visitor amounts and sales?
Activate and engage with your visitors.
Customers using fitting rooms are about 65% more likely to buy something and they buy 3 times what browsers buy.
Home > How it works > Technology